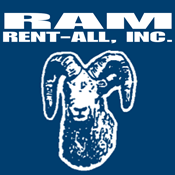 Links
---
New/Used Equipment for Sale
New Equipment: Ram Rent-All has a wide range of new equipment for sale.

Used Equipment: Ram Rent-All also sells quality used tools and equipment from our rental fleet at great prices. As such, we're a great source for slightly used, expertly maintained construction equipment. Whether you're in the market for a tile saw, pressure washer, skid steer or mini-excavator, we probably have one available in our used equipment program. Many have low hours and all have been serviced regularly by our certified service technicians.
Give us a call; our experienced staff is standing by to assist you with all your used equipment needs!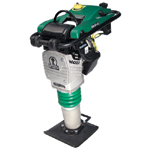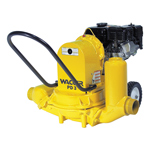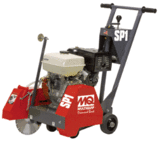 ---
NEW EQUIPMENT:
MM 80 Concrete Mortar Mixer 2 1/2-Bag

MM 60 Concrete Mortar Mixer 2-Bag


TR36 36" Trowel Machine Dyna Pack w/Honda Engine


Wacker 3" Trash Pump TP3A


Wacker EH 27/115 Electric Breaker

Wacker Jumping Jack Tamp BS 50-2i

Wacker Mudhog 3" pump PD-3


MultiQuip SP1 Concrete/Asphalt Saw


STIHL TS-400 Hand Held Concrete Saw





USED EQUIPMENT:

Bobcat Skid Steer model 753..... year=2000, Hours=2716 Price= SOLD


John Deere 4x4... w/front end loader Model=4310, Year=2002 Hours=1374, Price..................SOLD


6' Bush Hog (3 point hook up)As is. Price=SOLD


Terramite, Hours =2420, Price= SOLD (call for year model)


Double Drum Roller (Wacker)
Price= SOLD

3 point hook up Box Blade, Price= SOLD


Ditch Witch Ride on Trencher, Price= SOLD


Wacker 3" pump, Price= SOLD


Wacker 3" Mud Hog Pump, Price= SOLD


Jumping Jack Tamp, Price= SOLD


Three Front Tine Tillers, Price= SOLD


Sod Cutter, Price= SOLD


Two Man Auger, Price= SOLD


One Man Auger, Price= SOLD


Two Man 40' Towable Lift, Price= SOLD


Three point PTO Tiller, Price= SOLD


Terramite Backhow, Price= SOLD


John Deer 4x4 Tractor w/frontend loader, Price= SOLD


Ditch Witch Walk Behind Trencher, Price= SOLD


Electric Mixer, Price= SOLD


11hp Rear tine Tiller, Price= SOLD


Walk Behind String Trimmer, Price= SOLD


Hard Wood Floor Nailer (Air)Bostitch, Price= SOLD


Two 5hp Rear Tiller, Price= SOLD


Merry Tiller (Front Tine)Price= SOLD


185 Air Compressor, Price= SOLD


Mortar Mixer 6cu ft, Price= SOLD
RAM RENT-ALL INC. Goldsboro
306 Fedelon Trail
Goldsboro, NC 27530
Phone-919-735-3320
Fax-919-735-3327

BUSINESS HOURS:
MONDAY-FRIDAY.....7:30AM TO 5:00PM
SATURDAY.....7:30AM TO 12:30PM
---
RAM RENT-ALL INC.
306 Fedelon Trail
Goldsboro, NC 27530
Tel: 919-735-3320
Fax: 919-735-3327

RAM RENT-ALL INC.


2722 Graves Drive

Goldsboro, NC 27534

Tel: 919-778-7500

Fax: 919-778-9990

RAM RENT-ALL INC.


2900 US 70 East

Clayton, NC 27520

Tel: 919-359-2211

Fax: 919-359-2213
Web Designed by:B.R. Web Design
---